Beddings for baby crib

Przejdź do NatiMi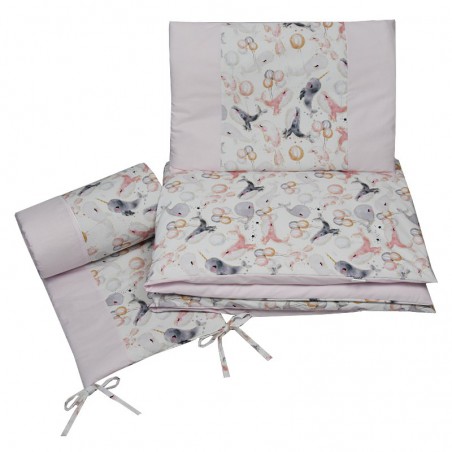  
Printed cotton cot bedding set 120x90 cm
INDEX: KPO-07/3 WHALES/PINK





Pillow case 40 x 60 cm
Duvet cover 90 x 120 cm
Bumper: 180x35 cm (Filling – 100% Polyester anti-allergenic silicone coated fibre)

Made from high-quality digitally printed 100% cotton. Beautiful colours and the highest-quality fabric with a delicate muslin-like touch make this Premium-line product truly unique.

This bedding comes in 2- and 3-piece sets and the size of 135x100 cm (KPO-08).